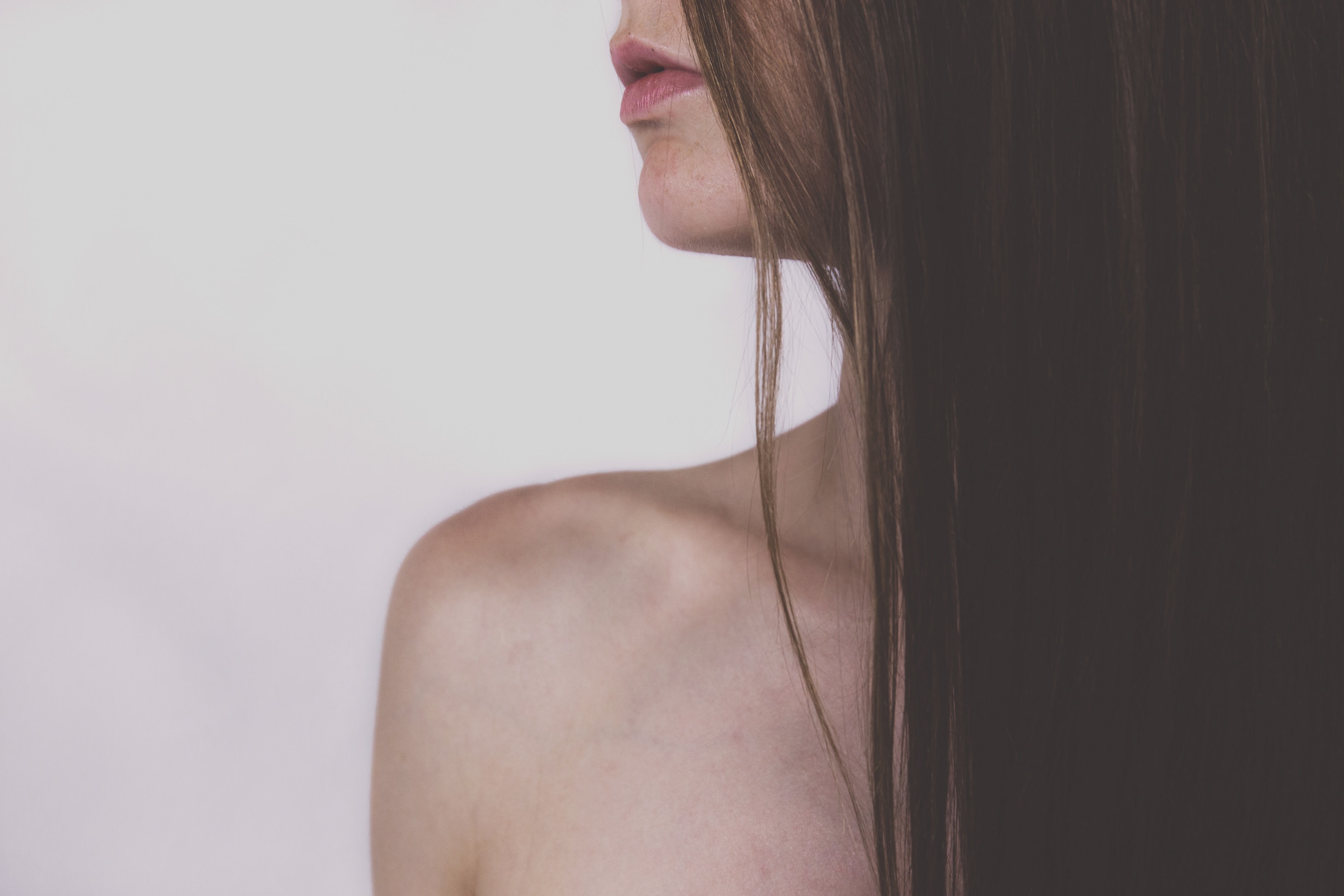 juncalogy
Few facts about Junca Japan: The owner of junca salon Mr. Hisayuki Nagatome, is one of the Top hairstylist in Japan, he established "junca" brand and started "junca concept salon".

It was first established year 2013, it is designed to make all women elegant beautiful and healthy.
What is "juncalogy"?
junca System is designed for an ideal hair care, a unique procedure to improve and revive a hair without any damaged caused by chemicals. Also to maintain hair condition of people who struggles by a stressful environment, daily activities and polluted surroundings that damaged the hair.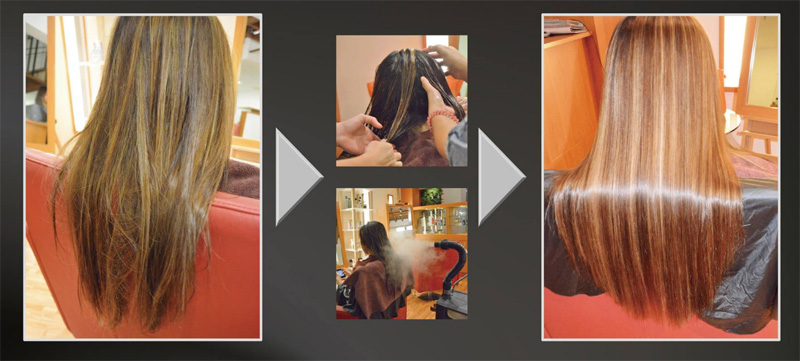 This revolutionary treatment with a high technology service comes with three key essences.

Hydrogen based product, Platimun nano-colloid essence and original junca Amino Acid. We have exclusively developed this technology under the supervision of a prominent institute in Japan. We humbly present that junca technology "juncalogy" is admired by both professionals and patrons including the Miss. Universe Japan team.

Our treatments for coloring and perming aims not just to beauty but also to protect the scalp, the skin, and most especially the hair.

We can assure you also that our original products are natural healthy and safe enough to be applied on your skin and hair without any side effect as we research and develop our products based on our core concept of "junca".
About

three

key
essences
1. Hydrogen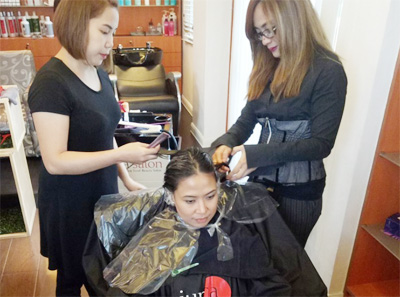 Hydrogen is the smallest unit molecular weight, so it penetrates strongly into the hair and scalp, and it can be repaired up to the deep part of the hair because it delivers nutrition firmly.

Also, hydrogen has the function of removing malignant active oxygen, which is a factor of hair damage.

By removing malignant active oxygen in the scalp, it is effective to keep the healthy scalp by increasing the strength of the hair.
2. Platinum Nano- colloid technology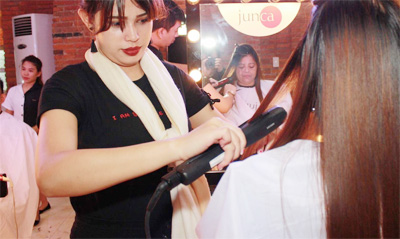 The characteristic of platinum nanocolloid is excellent antioxidant effect.

We pay attention to platinum nanocolloid and use its excellent ingredients for hair health.

Materials that are considered to have conventional antioxidant properties such as coenzyme Q 10 (CoQ 10) can only remove certain active oxygen from the seven types of active oxygen in the body.

However, unlike CoQ 10, platinum nanocolloid has the effect of removing "active oxygen" which is said to be a major cause of human aging and all its "active oxygen".

Also, as long as platinum nanocolloid is in the body, it is said to work semipermanently as an antioxidant substance.

Besides that, platinum nanocolloid is a safe substance because it is recognized as a food additive and there is no danger of staying in the body for a long period of time.
3. Original junca Amino acid.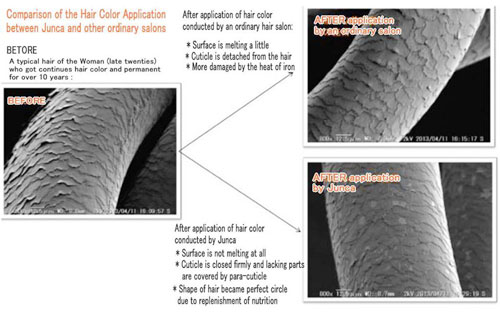 Amino Acid Treatment that improves the structure of the hair. Revives the damage and maintain as well as enhance the condition of your hair.

We inclusively developed this technology under the supervision of a prominent institute in Japan. Proteins that make up the skin and hair are made from amino acids.

Therefore, amino acid shampoo has high affinity to the skin, It is most suitable for sensitive skin, scalp and perishable hair.

Amino acids constitute the human body. Human body including hair is made mainly of protein, but it is amino acids that make up this protein. In other words, the raw material of protein is amino acid.

Hair is made of protein bound with this amino acid as raw material as well as body. So if you run out of amino acids you will not be able to make healthy hair.and Protein making hair is a component called keratin.

Protein is added firmly to the hair with amino acid treatment containing a lot of keratin, it repairs hair damage and keeps health of the hair.